Alec
"Yoga is a practice that can offer us real relief from the constant distractions in our lives"
I discovered Yoga when I was in acting school as it was apart of our curriculum. I remember thinking how inflexible I was and hating it. It re-appeared later in my life when I was trying to impress a girl by going to the same classes as her. But what I didn't expect was that I would fall in love with yoga instead. We have been together ever since.
Yoga is a really important part of my life. Our minds are something we will carry around with us for the rest of our lives. And a lot of the time it can be really loud and annoying. In my experience, Yoga is a practice that can offer us real relief from the constant distractions in our lives and the incessant thinking that we all do. It can provide us with the self awareness we need to watch the way we move through the world and can shift our energy in a way which helps us remove what we don't need. And sometimes, it just leaves us feeling a little bit lighter.
Yoga also provides me with a discipline I can work on. It holds me accountable. And just like acting or music, there is a flow state that I can tap into which can carry me into mindlessness.
The Livingroom is a special place for me. When I first started practicing yoga many years ago, it was at the Livingroom. It has always been a space for me which has allowed for a lot of insight into both myself and my practice. The ocean helps as well of course.
My favourite pose is savasana. It's because I'm lazy but also it's always the pose where I feel the most alive. (Which is weird because it is the 'corpse' pose.)
Alec completed his teacher training in 2018 with Creature Yoga in Byron Bay. Since then, he has completed numerous modules in philosophy, mantra and sequencing, with teachers like Rose Baudin and Carlos Pomeda. This has given Alec a deeper understanding of what Yoga is beyond the physical practice and also more of an insight into why Yoga is so vital in the world today.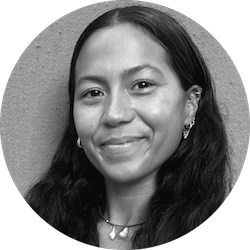 Anne Marie
"The practice has helped me to improve my body awareness and connect on a deeper level with myself. "
Anne Marie discovered yoga at about 9-10 years old from her mother.
"The practice has taught me a lot, it first helped me to improve my body awareness and connect on a deeper level with myself."
Anne Marie grew up in Coogee, spent endless summer days at the beach with her friends, and always wanted to teach at The Llivingroom. "I love the community it has."
Balasana (Child's Pose) is Anne Maatrie's favourite pose. She says she used to fall asleep as a child like this! Urdva Dhanurasana (Wheel Pose) is another of her favourites, this heart opener always makes her feel good.
Anne Marie's qualifications include: 800hrs Anadi Yoga Centre in Rishikesh, India + 200hrs of ashtanga training. 
Bella Mae
Yoga is a beautiful tool in healing, self-inquiry, expansion and transformation.
I discovered yoga in 2006 when I was studying ballet at school, but it didn't become a regular practice until 2013, when I was diagnosed with ankylosing spondylitis, a chronic inflammatory autoimmune condition affecting the spine and sacral joints.
My yoga practice when I first started was a safe haven for me, as it was needed to maintain my mobility. Over the years I found that the physical practice expanded my awareness of spiritually and connection (not only to myself, but also connection with others).
Yoga is important to me because I believe it can be used as a beautiful tool in healing, self-inquiry, expansion and transformation. The lessons in the yoga studio can be taken off the mat, which makes the practice never dull- you're always learning and evolving.
The Livingroom is so special to me because it was my first yoga studio I ever went to! Ive been a dedicated student there since 2013 and had my first ever yin yoga class there (and I fell in love!). Over the years, the teachers have made a huge impact on my life, not only in the way I practice yoga (and how that's helped my condition) but also how I apply that off the mat. The community is so special, and not to mention the location and breathtaking view. I have felt so at home there for the last almost-decade.
My favourite pose in vinyasa is dancers pose. I love standing balances, they make you so fully present. The mind is clear and calm afterwards. I also love this pose because of its heart opening effects. For yin- dragonfly. I am able to go into deep meditation when i'm this pose (it's so earthy) and could stay there forever. It's a great one to stretch the inner thighs too!
Bella completed her 200hr Teacher Training and 50hr Yin Yoga Teacher Training at Sukha Mukha.
Beverley
"My work revolves around self-healing"
Beverley has worked as a therapist, counsellor, and healer for the past 40 years. It is from this background that she skillfully works to bring about self-healing for her students. Through her many years of work she has come to know that to really unravel patterns and stuck energy, one needs to face the issues at the mental, emotional, physical, and energetic level, with guidance from the spiritual level.
Beverley runs group Meditation classes and also has a private practice. She teaches meditation 3 times a week at The Livingroom which consists of a combination of Buddhist style sitting practices and deep relaxation.
Beverley's qualification includes diplomas in Bodywork, Breathwork and Transpersonal Psychodynamics, Sand Play. She has a post-graduate diploma in Transpersonal Studies, Psychophysical Healing, and Hypnosis. For the past 20 years, Beverley has been a practicing Buddhist in Tibetan Buddhism.
The Livingroom is a special sanctuary for Beverley, she has been teaching here since the very beginning in 2008!
Cailey
"Yoga is like jumping in the ocean, walking out new, fresh, and energised!"
Cailey discovered yoga in 2008 and, as a former dancer, loved that the blissful movement lacked the competitive nature of dance.
"The Livingroom is so special to me, because I get the privilege of sharing my passion with lovely people, while watching the sun rise over a beautiful beach!"
Cailey's qualifications include Yoga Works 200hr YTT, Yin YTT with Melanie McLaughlin at The Yin Space, and Functional Range Conditioning (FRC) Mobility Specialist Certification with Dr. Andreo Spina.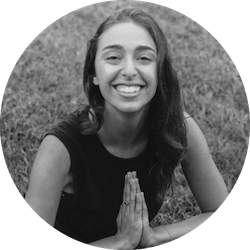 Dani
"Yoga is so important to me because it keeps me in the present."
Dani discovered yoga when she was in her teens. Yoga became a staple in her life, whether she was practising at her small, local studio in Sleepy Hollow, New York, or with hundreds of yogis on retreat in Bali.
"Yoga is so important to me because it keeps me in the present. As a very "type A" person, I recognise that I am often go-go-go and looking for what's next. Yoga has always been my grounding force, helping me to live and appreciate the now I am living in. I like to focus my classes on being present, grounded and connected.
 The Livingroom is a stunning place to do yoga. There is something that makes you feel more present and purposeful when you are practising so close to something as vast as the ocean. You'll know exactly what I mean once you walk into the studio! The delicious post-yoga food right below at Barzura doesn't hurt either…"
Dani's favorite pose is Triangle, Trikonasana. "It is such an important pose that teaches you a lot about alignment and presence, two things that I like to focus on in my classes. Plus, that side body stretch just feels so damn good!"
Dani's qualifications include 200 Hour Yoga Teacher Training – BodyMindLife, and 50 Hour Sequencing Training – Body Mudra Teacher Training.
Destiny
"Yoga transforms my life and guides me through my healing journey."
Destiny is a Yoga and Meditation Teacher, Sound Healer, and Rebirthing Breathwork Facilitator. She offers holistic movement, breath, meditation, and sound practices to help you feel nourished, connected, and empowered in your wholeness and belonging.
"I was drawn to yoga and meditation when I stumbled across Ram Dass' book "Be Here Now". My first life-changing pose was savasana, which taught me the power of stillness and surrender, and it's still one of my absolute favourites! My consistent yoga practice really evolved about a decade ago when I stumbled into a yoga studio while living in China. The heart-opening asanas were exactly what I needed during a time when things felt unsteady in my life.
Yoga is a powerful pathway for presence, connection, and expansion. Each pose is a container for mediation and our practice is our mirror in which to sincerely see, understand, and connect with our true selves. Through our practice we begin to surrender our fears and soften our hearts to allow more space for deep compassion and respect for all life. When we are connected we can love a little deeper, live with more purpose, discover contentment, and rise together.
I love teaching at The Livingroom with the ocean views, sounds, and breeze calling us into presence during our practice- magical. The Livingroom has a special peaceful energy, and I love teaching in my local Coogee hood and spending time with the community.
Currently my favourite pose is it's Camatkarasana, Wild Thing – it always feels so deliciously expansive and expressive. Also, cool fact is that in sanskrit Camatkar translates to miracle."
Destiny has over 400 RYT hours of yoga training, am a qualified Rebirthing Breathwork Facilitator, and have trained in Vedic and Mindfulness Meditation. Destiny has undergone training with Duncan Peak, Nicole Walsh, Lara Zilibowitz, Persia Juliet, Matt Ringrose, Nicola Ellis. More recently she has been influenced by the teachings of Shivea Rea, Anna Forest, and Seane Corn. Destiny is an avid meditator and incorporates the mindfulness teachings of Tara Brach and Jack Kornfield into classes to invite compassionate presence in the practice. Destiny is currently my second year of a two year Mindfulness Meditation Teacher training with Tara and Jack.
Izabela
"Getting out of my head and into the magic of Yoga"
Izabela first discovered yoga when she was 15. Oddly, it was from a book that her parents had on a bookshelf. Her flow was a Sun Salutation A, and she was hooked.
Yoga is important to Izabela because she feels that no matter what is happening in her life, the moment she steps on the mat everything falls away and she can get perspective.
 "My favourite yoga pose is Tadasana, because I live in my head, and to have a moment to feel my feet plug into the ground is super special, I do it all the time, works like magic."
Izabela's qualifications are 500hr+ Senior Hatha Yoga teacher, Yoga Therapist, Prenatal/Postnatal, Kids Yoga Teacher, Meditation Facilitator, Pilates Instructor, Massage Therapist, Myotherapist and Exercise Physiologist in the making. …and that is just a snippet!
The Livingroom is special to Izabela because she absolutely loves the distant sound of the ocean, the community, and collection of very unique teachers.
Karolina
"Yoga highlights the interconnectedness of Everything"
Karolina discovered yoga when she was in college. "I remember my first class being extremely challenging as I couldn't do most asanas, but I also recall feeling very content, happy and alive afterward." Karolina knew back then, that this practice would be an essential part of her everyday life… and she was right!
When Karolina first started yoga her practice was all about being able to execute the asanas (physical postures) and maintain mindful breathing, but with time the importance of yoga and the reason why she practiced had shifted. Today her yoga practice keeps her grounded and reminds her of the interconnectedness of all things. It keeps her accountable for her own integrity expressed through her everyday living.
Karandavasana is Karolina's favourite pose, as she has been challenged by it and working on it for some time now and she finds there is no time or space for switching off while attempting it. Full presence!
Karolina is 1000+hrs Advanced Certified Jivamukti Yoga Teacher, a mentor at the Jivamukti Teacher's Apprenticeship Program, a certified Yin Yoga Teacher, and a Mysore Program Assistant under guidance of Eileen Hall.
"I love the sweet and eclectic community that I'm blessed to be a part of at The Livingroom. Not to mention the beautiful, rewarding ocean view! The medicinal sound of the ocean is the best Shavasana soundtrack I could ever ask for in my classes."
Mark
Yoga is important to me, it's a way of life with the aim to awaken to the present. Is there anything more important than that?
Mark first discovered yoga in the 90s with his mum at a Les Mills' Body Balance gym class and liked how it calmed the mind and stretched the body.
Mark's practice has ebbed and flowed into a way of 'being' since then. From trainings in Sydney at Samadhi and Sukha Mukha 200hr to ashrams in India at Sivananda Trivandrum and Osho Pune and intensive retreats with much-loved guru Clive Sheridan where the adventure toward consciousness has been transforming.
"As above, so below, as within, so without, as the universe, so the soul…" Hermes Trismegistus
Mark has also been studying astrology for almost two decades and interweaves the cycles of the planets and seasons into his teachings. Mindfulness, acceptance, kindness, joy and the art of 'sitting with' are what he wishes to bring to his practice.
I first went to a class at the Livingroom back in 2012 and was taken aback by the waves being such an integral part of the class. There have been many memories along the way like doing astrology readings in the clinic room and holding Kirtan with Beck, Phil and Julio.